WAKE UP! It's Time to Dream with Coach Al & Hattie Hollingworth
During the session, we discussed how Al & Hattie Hollingsworth's B.O.S.S. The Movement is the bridge between Urban Community & the MarketPlace throughout the world. We will also SHARE the complete SUPPLY CHAIN strategy as the solution to what our urban cities are faced with today.  B.O.S.S. The Movement is LEADING the world in Kingdom economic solutions and leadership strategies by equipping adult mentors to TRAIN a generation of youth.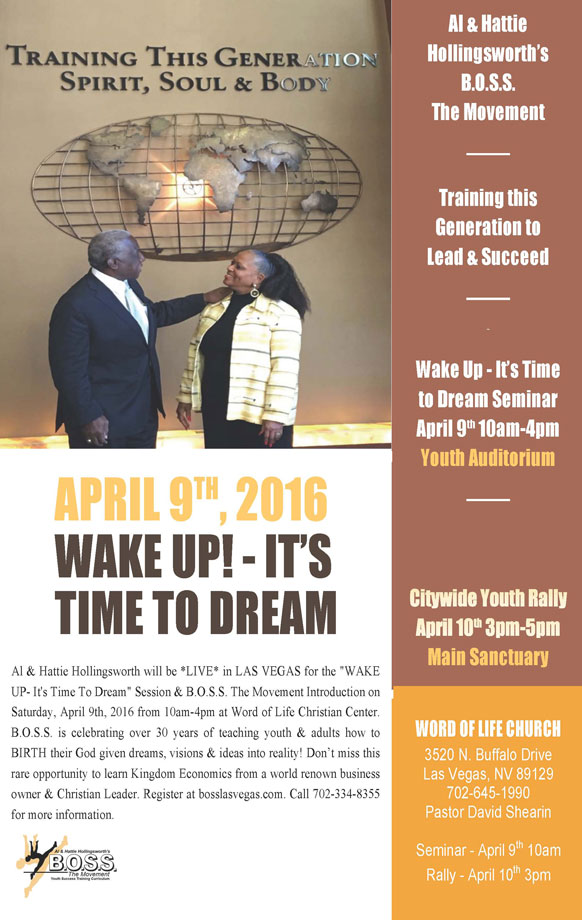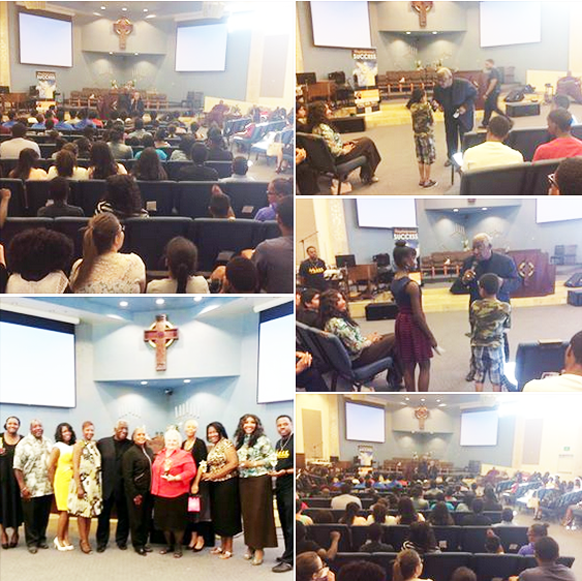 There's been a *GREAT* demand and overwhelming response amongst leaders across the world with the most recent increase in crimes and injustices throughout the USA and across the world, and B.O.S.S. has a SOLUTION!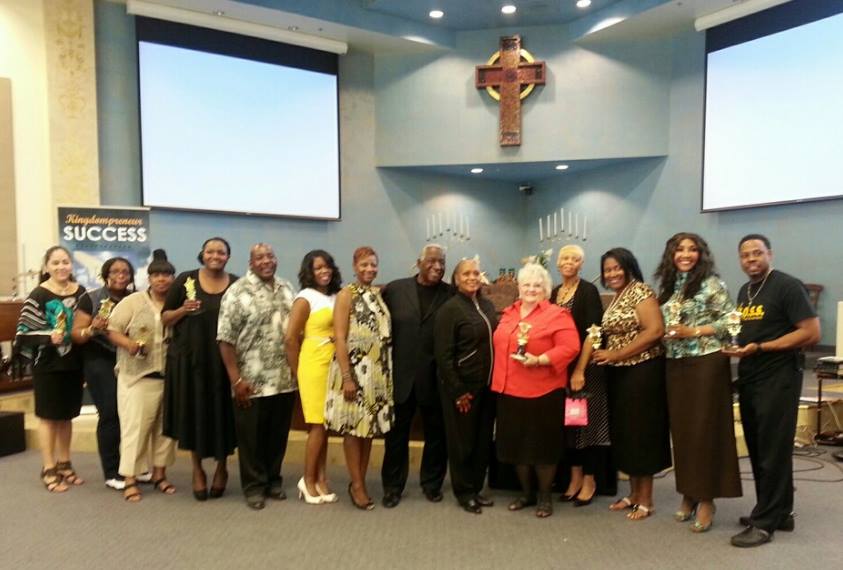 B.O.S.S. Las Vegas Leadership Team
B.O.S.S. Las Vegas "Citywide Youth RALLY" 
Word of Life Christian Center, 3520 N. Buffalo Dr, Las Vegas, Nevada 89129
Here's photos from last year's Citywide Youth Rally @ Bread of Life Ministries…